The State has applied to amend UPND leader Hakainde Hichilema's treason charge so that it can indicate what exactly the opposition leader and his co-accused did in preparing to overthrow President Edgar Lungu.
This was after defense lawyer State Counsel Vincent Malambo observed that a treason charge must contain overt acts because it is not an ordinary offense like theft.
In this matter, Hichilema, 55, Hamusonde Hamaleka 41, Muleya Hachinda, 52, Laston Mulilanduba, 45, Pretorius Haloba, 58 and Wallace Chabala aged 56 are alleged to have on unknown dates but between October 10, 2016 and April 8, 2017 in Lusaka jointly and whilst acting together with other persons unknown prepared or endeavored to overthrow by unlawful means the government of Edgar Lungu as by law established.
In count two, Hichilema and five others are charged with disobedience of lawful orders when they refused to give way to the Presidential motorcade while in count three, Hichilema is charged with use of insulting language with allegations being that on April 11, 2017 in Lusaka, HH used insulting language to the police officers who were executing their duties by saying 'you are dogs, mother fuckers, idiots and asshole which was provocative and likely to cause the breach of public peace.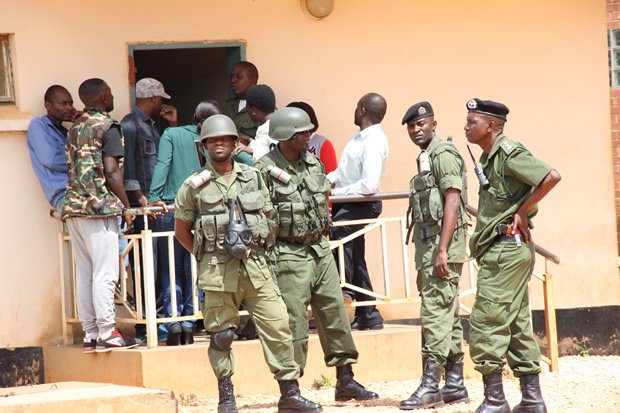 When the matter came up before magistrate Greenwell Malumani yesterday, HH's lawyer Malambo observed that there was no treason charge without overt acts.
Malambo, who is lead defense lawyer, said the charge of treason was merely intended to keep accused persons in custody.
"Treason is a very special genre of offence and is charged differently from theft, robbery and other offences. The gentleman who drafted count one (treason) has never drafted a treason charge. You do not charge treason without overt acts, there is no treason without overt acts," said Malambo.
Malambo urged the court to determine the issue and consider granting bail on the other two charges that were bailable.
"I repeat, it is not sufficient for the state to merely charge the accused with treason without overt acts. In the absence of overt acts particularizing the charge is incompetent," Malambo argued.
Meanwhile, another defense lawyer Keith Mweemba said there was no government of Edgar Lungu as purported in the indictment but that there only a Government of the Republic of Zambia.
He said the court had power to quash the indictment and discharge the accused persons if there was no competent charge.
Mweemba described the treason as ferocious as it would compromise the justice system because the State did not follow the guidance of the Supreme Court.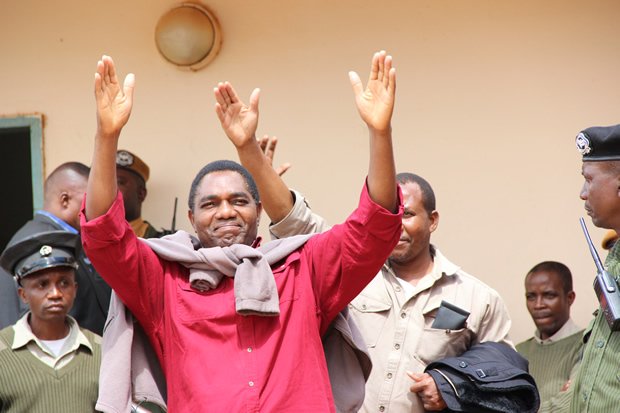 In response, one of the State prosecutors, a Zimba, admitted that a treason charge must contain overt acts but argued that it could still hold as it was not bad at law.
Zimba then applied to amend the charge but Malambo objected to the application.
Magistrate Malumani, however, said he could not accommodate any other applications until he made rulings on all the preliminary issues which were raised yesterday.
The matter comes up tomorrow at 09:00 hours and the State is expected to respond to the preliminary issues which were raised by the defense yesterday.