FLOODS have once again characterised this year's rainy season due to poor drainages in Lusaka.
Several families in Misisi Compund and other high density areas have been left stranded after their houses were almost submerged in water.
In a statement today, January 19, 2017, UPND leader Hakainde Hichilema urged government to be proactive in managing the floods so as to avoid cholera outbreaks.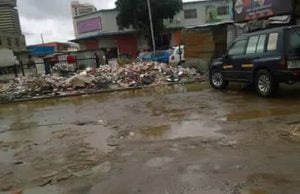 "In a country where it is increasingly clear there is no serious leadership and where now every calamity is being blamed on the UPND leadership, we feel duty bound to be giving guidance on various issues affecting the nation. We feel these are the issues that should be occupying any functioning government as opposed to expressing the desire to continue beyond 2021 at the expense of delivering services to the public.
In view of the above, we want to urge the various government agencies such as the Ministry of Health, Ministry of Local Government through local authorities, DMMU, various health centres in the country and our cooperating partners, to proactively put in place cholera prevention measures around the country," Hichilema stated.
He urged relevant government institutions not to wait until deaths are reported before they could act.
"We all know that with the current heavy downpour, poor water and sanitation services coupled with poor drainage system and filthy, chances of outbreak of water borne diseases such as cholera, dysentery and others is high. All these institutions must not wait until there are deaths in the country and then start panicking as is the case in the fight against army worms," stated Hichilema.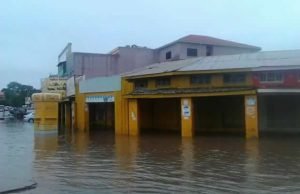 "For now, we also call on the relevant government information wings to immediately start disseminating Cholera alert messages as a way of preventing the outbreak and save lives. We also advice that all the relevant institutions mentioned must immediately start identifying possible cholera treatment centres throughout the country in case of an outbreak."
Meanwhile, the Zambia Meteorological Department has warned of heavy rains and flashfloods over Western, Southern, Lusaka, Central and Eastern Provinces to last until January 21, 2017.
According to its weather forecast covering January 16-22, the ZMD stated that the high pressure system from the southeast of South Africa would be moving northward, pushing the Inter Tropical Convergence Zone to the southern parts of Zambia where it would oscillate between southern and central parts of the country thus increase rainfall activities over Western, Southern Lusaka and Central Provinces.
"Warning: During the period 18-21st January, 2017, heavy falls and flashfloods expected over Western, Southern, Lusaka, Central and Eastern provinces," stated the ZMD.