Peoples Party leader Mike Mulongoti says the late Regina Chiluba was a hard working woman who fought tirelessly to mobilise MMD when she served as women's national chairperson.
Speaking in an interview in Lusaka shortly after visiting the house of mourning, Mulongoti described Regina as focused and determined.
Mulongoti said the passing of Regina was a great loss to her family and to the entire nation.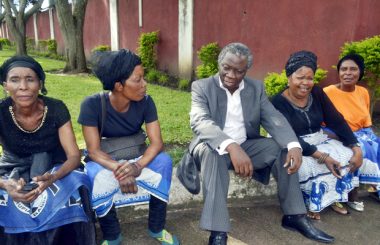 "Her passing is not only a great loss to her family, but also to the entire nation and particularly the women folk. Madam Chiluba, worked tirelessly to mobilise the party at her level as MMD women's national chairperson," Mulongoti said.
He said Regina had respect for everyone.
"She was a welcoming person. I remember that time when she was the 'first lady', she could laugh, eat and chat with everyone. She respected everyone," said Mulongoti.
"We ask the Lord God Almighty to strengthen the bereaved family during this trying period."
Regina, succumbed to cancer on Sunday February, 26, 2017 at Lusaka's University Teaching Hospital (UTH).