President Edgar Lungu says people who think they can jump the gun and takeover the ruling party leadership without being loyal to him, are wasting their time.
Speaking at the Meet the President Dinner last night, President Lungu asked those who had presidential ambitions to first show their loyalty to him.
"To my fellow cadres, comrades, I call upon you to remain loyalists to the party. Honorable [Stephen] Kampyongo has remained faithfully loyal and he is now Minister of Home Affairs. I can give myself as an example, it pays to be loyal otherwise I wouldn't be president today. So those of you who think you can jump the gun and think you can be president before your time comes, you are wasting your time," President Lungu said.
"The Bible teaches us in Ecclesiastes 3 that there is a season for everything, a time to laugh and a time to cry, a time to serve and a time to lead. If you can't make a good follower, then you can't make a good leader. I was a good follower to Mr Sata and here I am, I am a good leader. So if you want to be a leader, follow me. This is about discipline. If you cannot accept to be led, then don't look forward to leading others."
He also insisted that the party must welcome new members in order to grow.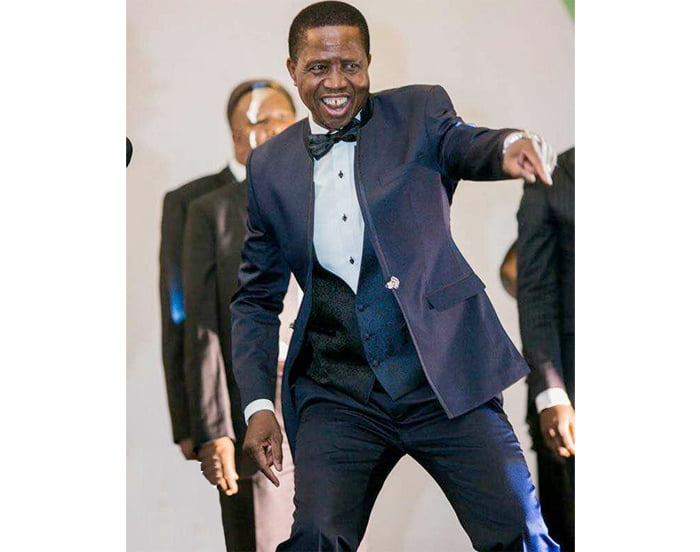 "Let me take this opportunity to warn those who don't want to welcome new comers to the PF and say 'this is our party, we are founder members' what founder members? If there were things like that, we wouldn't be here today. As a Christian I can give testimony that Jesus had 12 disciples, they had no phones, no newspapers, no radio and no TV but because they went and convinced people to join them, the universal church of Christ is global. If we want to grow as a party, let us welcome new members. Even those who are against us, as long as you convince them and they subscribe to our beliefs. 'It's my party, it's my party', it's not your party, it is our party," President Lungu said.
He asked PF youths to remain calm when provoked by members of the opposition, so as to allow Home Affairs minister and the police to arrest them.
"The PF is in power today because of your sacrifices. I ask you to continue planting those seeds of hope, discipline and hard work. We are all aware of the provocation that we currently face as a party. Please, do not interject. Let honorable Kampyongo and his men and women in uniform do the arrests. It should not be up to anyone of us to take it upon ourselves, invoking citizens arrests because we may get in trouble. The policemen are sufficient in this country so let them arrest those who are hooligans," President Lungu said.
"Let me especially address you the youth, please do not fall prey to provocation, you have a very critical role to play in this country's development of promoting unity including preaching love and peace. I urge you to avoid violent acts but think progressively by putting forward innovative ideas which will proclaim our national agenda."
He also said he would speak less and focus on implementing the PF's policies until the 2021 elections.
"I vowed not to speak too much until 2021 when we begin pointing at what we are doing…so I am going to speak increasingly less and less these days so that I can save my energy to implement our plans. So let me conclude by thanking all the sponsors for making this event a success, let me also thank all of you for coming here to be with us and I wish to assure you that PF is an accountable and responsible party and your support will go a long way in advancing our agenda for a better Zambia," said President Lungu.