Patriotic Front Deputy secretary general Mumbi Phiri says Chief Mukuni of Southern Province is Hakainde Hichilema's business partner and not a traditional leader.
And Mumbi has described HH, who has been in detention for over a month, as a puppet of Western countries who is soliciting for sanctions against his own country.
Mumbi was speaking at a media briefing this morning to respond to the Zambia Center for Inter party Dialogue (ZCID)'s call for dialogue between President Edgar Lungu and HH.
"The Zambia Center for Inter-party Dialogue yesterday held a press briefing at which they reveled that they had written to the President to call for dialogue, peace and reconciliation in the nation. They also stated that they had written to the Prison authorities for permission to go and engage HH on dialogue. Let me correct something here, if there is a person who needs dialogue and reconciliation with himself, it is Hakainde Hichilema. He needs to be at peace with himself and at peace with the world. ZCID, we are calling on you to help him come to terms with reality," Mumbi said.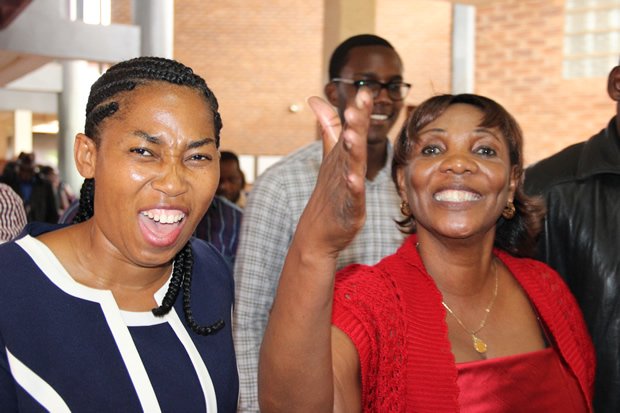 "While it is not within their mandate per se, ZCID should also counsel their Royal Highnesses like…in fact he is not even Royal Highness, he is Chief Mukuni. He is more of HH's business partner and UPND member than he is an impartial traditional leader who must see all of us as Zambians. Even Mumbi Phiri even if she is from Muchinga, I should be looked at by Chief Mukuni as his own child but what we have seen is that even his wife is in the forefront even raising a symbol of UPND. At lest where I come from, Chief Chitimukulu's wife can not do that and where I am married, Chief Gawa Undi and Mpezeni can not do that, so it's unfortunate that Chief Mukuni is coming into the political arena," she said.
Mumbi said Mukuni's behaviour justified the reason for not conferring him with the status of Paramount Chief.
"No wonder if you look at how many Paramount chiefs we have in Zambia, we have Paramount Chief Gwa Undi, we have Paramount Chief Mpezeni, we have Paramount Chief Chitimukulu and the Litunga of Western Province. If you go through the history, you are going to realise that these people were bestowed by the title of Paramount Chiefs because the colonialist recognised that they were very organised. Now I am wondering, is this why even our colonialists didn't recongnise Mukuni? He is not even a senior Chief, I think he is just a Sub-Chief. Did the colonialists foresee that his behaviour will be like this? This is a question to him. I therefore urge ZCID to also speak to the Chief," she said.
Mumbi accused HH of being a "Puppet of the West" who would do anything just to become President.
"HH would rather punish Zambians with hunger just to become a President and it is by God's providence that he is not a
President. HH is a puppet of the West and mark this puppet of the West' in the style of Zimababwe's Morgan Tsvangirai who was globe trotting calling for sanctions against his own country and this is what we have seen UPND doing. We know that those who funded him heavily needed their value for money but sadly for them they funded a losing, miserable candidate," said Mumbi.