Those who are leaving the Patriotic Front are paving way for some of us to be ministers, says former FDD spokesperson Antonio Mwanza.
And Mwanza says he has decided to join the PF so that he can offer criticism from within the party.
Meanwhile, Mwanza has castigated the opposition saying they are practicing politics of bitterness.
Speaking when he defected to the ruling party in Lusaka today, Mwanza said he believed God was paving way for him to be a minister owing to the exit of others from the ruling party.
"I have seen some people are leaving PF, and I believe in God, when he starts rocking things, just know that he is making a chance for you. If that woman is not getting divorced, then you cannot get married to that man. If those who are leaving PF don't go, then I cannot be minister. So let them go, they should give us a chance to work. Sela tubombeko [step aside and pave way for us to work]. Some of us are good youths with papers from school so we need to work. Nanga ni PF yanyina [is it your mother's PF]?" Mwanza said.
"If you ask my friends in the media, they will tell you that this decision to come to the PF was one in a million because I was one of the biggest critics of the party. But I have learnt one thing, leadership is about sharing ideas. I have a very cordial relationship with comrade Kampyongo and every time I have got issues which I am not happy about, I run to him and say, 'comrade, I don't think this is okay' and as a leader, he always takes time to listen to what I have to say and make his on judgement. And I said, bola kulibe anawinako ku chaila panja. Sunga kotele mu [there is no one who ever won a soccer match by playing outside the field. I don't want to get old in] opposition."
And Mwanza said he would continue criticizing he PF from within the party in order to offer solutions.
"Every time, you cannot be escorting your friends, ungafele nkuni ya shamwali. So I said I have a duty to join the people who are providing the solutions because I want to be part of the solutions and not part of the problem. I said all the criticism that I have about PF, I will raise them inside PF and together we will make progress," he said.
Meanwhile, Mwanza castigated the opposition UPND, saying that party's vice-president Geoffrey Bwalya Mwamba's remarks that people should vote for the rich in the next elections were senseless.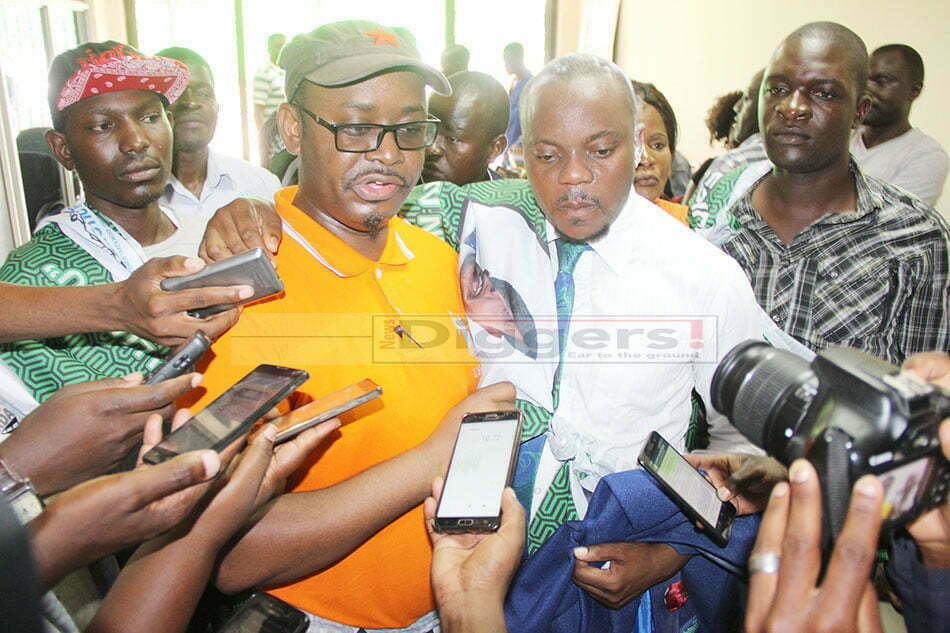 "I refuse to be a leader who makes decisions because they are popular. If I wanted a popular decision, I could have rushed to UPND or NDC but I know them better than anyone. I was in UPND even before Hakainde Hichilema became president. I was one of the people who made Hichilema become president. I was in charge of the students the whole Zambia, I was making structures for UPND, I know UPND. I was watching GBM and he is saying Zambians should vote for a person who is rich as president. But will some of us from the compounds ever become president? Is leadership about money? It is about intelligence…and when some people have money, for them to release it from their hands, you have to hire Bruce Lee. Do we eat in their homes? Do they raise our children? So what profit do we derive from their riches? So we shall not elect leaders just because they are rich. Other people when you ask them how they got rich, they fail to explain and they become angry. And even when you have money you even fail to buy shoes?" he said.
He also took a swipe at the newly formed National Democratic Congress saying they did not have a proper plan for the country.
"I refuse to be part of politics of bitterness, vengeance and hatred. I have seen others, the only agenda they have is that Edgar Lungu must lose so that we arrest him. That will not bring food on the table. We want politics of ideas," said Mwanza who also said he did not believe that 1.8 million people who voted for President Lungu had left PF.