Sinda Independent member of parliament Masauso Tembo, popularly known as Kazungula, on Saturday unleashed a myriad of insults on his constituents after one of them, George Malonje Mwanza, posted a satyrical joke on Facebook which was misunderstood and ended up angering the Honourable.
And Mwanza says Tembo stormed his house with his supporters the same night, an incident which terrified his entire family.
But when contacted, Tembo claimed someone was playing with his account and that he had notified ZICTA to look into it.
Apart from his insults, however, Tembo's level of comprehension for the English language also shocked those he was insulting, who could not believe the level of intelligence for the MP they elected, as they corrected the spellings of his insults.
The fracas began when Mwanza shared a BBC post about a Tonga Island flag bearer at the Winter Olympics who was displaying what resembled a UPND symbol. Mwanza captioned the photo: "FINALLY THE TONGAS HAVE FLOWN THEIR RED FLAG AND RAISED THEIR FORWARD SYMBOL AT THE WINTER OLYMPICS And you Bembas and Ngonis with your green flag and 'pa maka' (clenched fist) symbol, where are you going to raise them? Do you even know where the Winter Olympics are being held? You better not. Because in your endless 'sibling' jealousy against the Tonga, you might follow them to go and compete with them. And you will find yourself in North Korea. Now, in North Korea you are persona non grata. Do you remember the condemnation you sent Hon Harry Kalaba to pour on North Korea and their Great Leader over their Nukes? Now Mr Kim, the Korean Great Leader, doesn't forgive and forget. You pursue the Tonga there, and he will have you all fried, nuked in his nuclear plants. And the Tonga will return home triumphantly…"
While most of Mwanza's followers laughed off the joke, Tembo was not having it as he perceived the posting as an attack on the Patriotic Front, the party he supports.
Below is how the joke degenerated into an exchange of F-bombs between the Sinda lawmaker and his voters:
Mwanza: And see that Tonga flag bearer, even at a world event he is gesturing the forward symbol. What is it kansi with this Tonga and the forward symbol?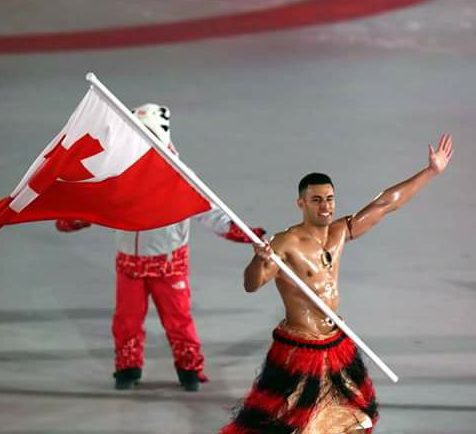 Masauso Tembo: Let's meet in sinda. I thought giving respect to the people who are interested in chamber write me masege bamboo
Masauso Tembo: Don't think face book u can win pipo, it's edger 2021 with without
George Malonje Mwanza: Imwe bantu see who is here, the Honourable for Sinda Constituency, Hon Masauso Tembo. It seems he is unhappy. Please those of you who understand irony or satire cheer him up.
Masauso Tembo: I don't care am whom am not f**king shite, who plays with my boss president. I company for him not post foolish things… I have money to do what you can post don't think that face book can win u majority.
George Malonje Mwanza: When the Honourable is in this mood, somebody please calm him down. No one is unseating him, please.
Masauso Tembo: Mr mwaza, face, book that's not politics. If you want play games with me don't… Me my friend it's god not u ad gradis, Roby, let's meet in filed not face book.
George Malonje Mwanza: Pilizi, pilizi, imwe mukumva chizungu, awuzenkhoni a Honourable palibe nkhani yokalipa nayo apa. Ninkhani zoceza izi. Iyi post ya a Tonga aja ayopa omwe yayi. Ni ya Tonga a nyanja ya Pacific. Zafanana cabe nizitsanzo.
Masauso Tembo: I know English please.
George Malonje Mwanza: Then understand the irony of this post Honourable Masauso Tembo.
Masauso Tembo: Then u ar f**king
Chiluwa Mbewe: Sad to hear insults coming from a "Honourable " member of Parliament. What example are you setting for the youth that voted for you?
Masauso Tembo: Yaa f**king u mr Mwanza
George Malonje Mwanza: Thank you, Honourable Masauso Tembo, you have made my night. And I think Parley is very lively with honourable MPs like you. And the PF must really reconcide their decision of not adopting you last election.
George Malonje Mwanza: That's the leadership we elected for ourselves. So sad, ati ba ndalama ba kamba vilivonse and ba chita vilivonse. He even followed me home around 01 with his men.
Masauso Tembo: You're an idiot, jelous will not help you. Learn to appreciate other people's efforts, you are one of my beneficiaries… Do you remember that no one came your aid when you were in need? I respected you I thought you were a matured person… Check your life you are not a good person that's why people have no confidence in you, I took you from the clinic to st Francis Hospital bearing in my mind that you are a matured person.
George Malonje Mwanza: Honourable Masauso Tembo, go through the entire post and comments, where do you think it's about you?
Ishumael Banda: Plz imwe banthu, don't post things which are not translated. osapitilana pansi plz we know what u are talking but its not. Let's meet in the filed again we see how strong u are with your Facebook uncle.
One of Mwanza's friends, BJ Brian Kuba, took screenshots of the above exchange and shared it on his page with a caption, "I give exemplary respect to George Malonje Mwanza for his maturity despite having been misunderstood amidst these f**k words from his own MP."
That too was seen as an invitation for insults as Tembo commented, "At least I contribute for you mother death pay me back tomorrow what you collect from me Brian".
Tembo and Daka picked up the f-bombs from where Mwanza left things.
Vincent Daka: Mmmmh honourable you contributed to Brian mother death? Meaning you are supposed to be arrested as a murderer. Malume come and see this.
Masauso Tembo: come and arrest me. Yes, I don't know English but I help those who know English like Kuba mother
Vincent Daka: Honorable you can do better than this, remember you were elected by the same people you are victimising today, I have no problem with your English I understand every word from you cz I wasn't born in England as well. But for you to [ask] Kuba [that] give me back what I contributed to your mother's funeral is too childish to say. Remember, you will need the same people in 2021 and don't think that's far.
Masauso Tembo: who are you Vincent?
Vincent Daka: What do you mean who am I honourable?
Masauso Tembo: Mwana don't play with me.
Vincent Daka: Kikikiki sorry. I need your help honourable MP.
Masauso Tembo: but do I ever visited u?
Vincent Daka: kikikiki you are threatening me honourable MP? Revisit your statement bwana MP you can't threaten me
Masauso Tembo: Fack u?
Vincent Daka: sorry honourable MP it's f*ck you not fack you. You need free lessons, how do you speak in parliament honourable MP? You are the same stupid idiots who are bringing this country down. I think I have respected you enough stupid idiot. You are too small for me to shut your big 'ashore'.
Masauso Tembo: folish mother f**ker. Come and meet me.
Vincent Daka: sorry, I don't meet idiots like you. You are not in my level. It's foolish not folish honourable MP. It will be my first time to meet an idiot like you, so where do I meet you idiot?
Masauso Tembo: ask ur mother
Vincent Daka: stupid idiot, you said I meet you then you are saying I ask my swit mum?
Masauso Tembo: ask your f**king mother I was with her last night. U think this f**king can higher u?
Vincent Daka: kikikiki yeah I know, I feel sorry for the people of Sinda, what did they see in you kanshi? Or you bewitched them to vote for you?
Masauso Tembo: I was sleeping with your mother
Vincent Daka: yes I know stupid honorable.
The insults continued at the time of writing.
And Mwanza told News Diggers in an interview that he had reported Tembo to the police for storming his house around 02:00 hours Saturday night saying he feared for his life.
He said it was shocking that Tembo had taken his post so personal when it was just a work of satire which he had done as a writer.
"When I saw the picture of the man from Tonga Island, I found it interesting because he raised what looks like the UPND symbol and the flag is also red so I wrote a satire, made an irony of the event and posted it…but he concluded that I was promoting the image of the UPND and started hurling insults at me over that posting. I never insulted back but when I did, he picked up his phone and started calling me but I didn't pick up. Then he started sending similar insulting messages to my phone. I didn't respond and went to sleep but around 02, he stormed my house with a gang of his men in his black car. He started honking at my home for 30 minutes. I think he had the intention of me opening for him but I feared that maybe those guys were going to abduct me without the knowledge of my wife, take me somewhere and beat me up so I didn't open for him. I have reported because I now fear for my life," said Mwanza.
But Tembo claimed someone was playing with his account.
"It is not me, somebody is just playing with my account. I have called even ZICTA," Tembo said.
Asked about storming Mwanza's house, Tembo said, "No, that is not true. Me I was in Lusaka I just arrived yesterday, for committees."
When asked if his cadres may have used his car to go to Mwanza's house, Tembo said, "Maybe, maybe, maybe but ah, it is not really true because I was in Lusaka, I came yesterday."
When told that Mwanza described his black car, Tembo said, "I have about seven cars and I don't know whether which car visited him, I can't, I cannot visit somebody at that late which him he is claiming and I don't give my car, it is only Land Cruiser which I give for my cadres. My cadres drive Land Cruiser and Mistubishi Coat. The car which they are claiming, it is for my wife and another car that which they take my children to school."
He said he was not even an active Facebook member.
"Ah, me I don't even write. I have got no such time. In fact yesterday when I came I just went straight to the farm. And it was raining the whole day. I came to Sinda around 20 to 21:00 hours," Tembo said.
Asked how he found out someone was playing with his account, Tembo said, "After seeing somebody showing me some posts. Like the way you have called me. Because I am offline, I don't even go to the social media."
He said people were trying to penetrate his constituency by spreading lies about him.
"You know when people they just want to play with somebody, these cheap politics. Me I am not that type for cheap politics. I don't go for newspaper, I don't go for social media, what I do, I just work for the people. I wake up, go to my garage, go to my farm, that's all. They are just claiming sorts of claiming, some other version said that me I am the one who even do violence in Petauke when Mwenya Musenge was blocked I was in the fore front, when I wasn't even there again. So what I can tell you is that I am innocent with all sorts which what they are saying," said Tembo.
"Don't worry, ifwe twalikula naba Sata. I know these challenges they are just nothing to me. You know when somebody doesn't believe in person agenda and they just come as a surprise that how come this person from here he has done this and this. And then they just be playing that that sorts of mind. That maybe they can penetrate in my constituency but my constituency is just intact but he is just a failure but he is just trying to do some sort of 'income' to think that maybe he can just let me down but I can't."