ZAMBIA'S female boxing champion Catherine Phiri says it was not easy juggling her career with school but she is glad she made it.
Two weeks ago, a picture of Catherine's results went viral on social media and hundreds of people mocked her performance despite scoring four merits and three credits.
But Catherine, who is also World Boxing Council Bantamweight gold champion, told journalists yesterday that she was proud of her achievement.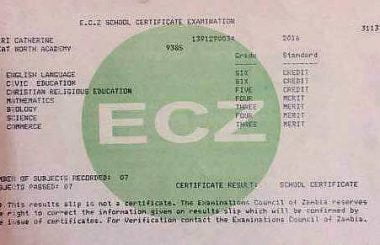 "I must say it is a great achievement for me looking at how busy my schedule was both school and boxing. It was not easy but I made it. I have a number of options to choose from career wise but I want to also study sports management because that way I can offer a service to sport of my passion," said Catherine.
And Oriental Quarries Boxing Promotions (OQBP) project manager Christopher Malunga congratulated Catherine for obtaining twenty points.
Malunga also thanked Great North Road Academy for helping her complete her secondary school education.
"I am happy with Catherine. It was not easy for her to obtain such points but she did. As you all know she had a very busy year mixing studies and her career. I want to salute her," said Malunga.
Last year Phiri received a scholarship from the Justina Mutale Foundation that offered twenty-five scholarships to talented under privileged girls and women across Africa.